I got an email yesterday with a very happy shopper eager to tell me her savings. She told me that I may share it with you.
Her store of choice was wal-mart. Even tho they DO NOT double coupons she picked things that were worth buying at that store. HERE IS HER LIST.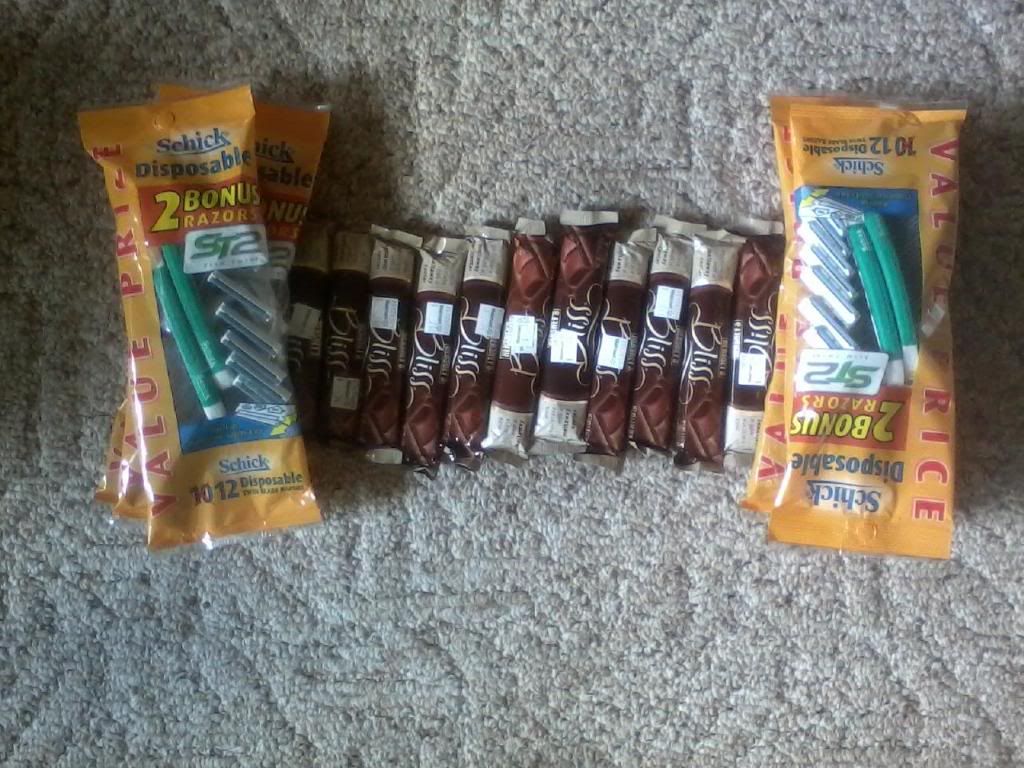 6 (12 pack of shick razors)
11 Hersheys Bliss candy bars
Cost - around $1.60
She also went to VG's
3 packages of Kraft meltdown Cheese
2 boxes of Del-monte Fruit chillers
Toal started at $11.98
After coupons she paid $1.98
Anyone else want to share their saving Email me at Aferris777@yahoo.com
also don't forget to check out the links in the side bar. there's tons of free coupons and deals for everyone. in the smart source tab to the right
Happy Shopping!