SUNDAY 25TH I bought the Detroit Free Press newspaper.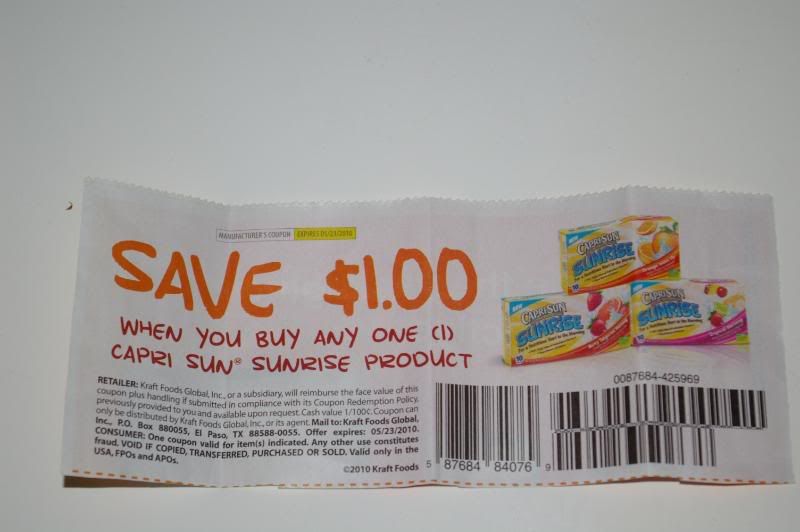 Capri Sun Juice pouches 1.99 at Vg's (most Vg's will double the dollar coupons) my coupon was 1.00 off and it doubles 1.99 - 2.00 = FREE
This Week at VG'S - FREE Kraft Single Melt downs. They are 2.00 each and the coupon in for 1.00 off( double that) 2.00 - 2.00 = FREE
I found some huggies flushable baby wipe coupons from a paper a few weeks ago. The coupon is 1.00 off 1 box and it doubles 2.49 at kroger - you pay 49 CENTS!
At vg's they would be 59 CENTS!
Also from a few papers ago is a Best life Buttery spead coupon. Normal price 1.99 at VG'S, 1.00 off coupon, double that and it was FREE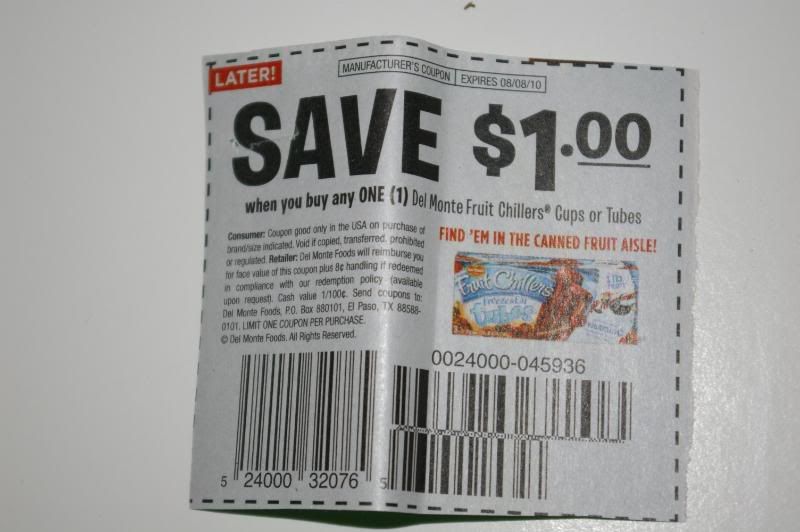 Delmonte Fruit Chillers Tubes or Cups 1.00 off coupon from 2 weeks ago. Kroger has them for 49 cents a box. VG's has them 75 Cents for the Tubes
Temptation Cat Treats 1.00 off one 2.1 oz bag...... VG's has them 1.85 - 1.00 (double that) FREE
This is a picture and what I paid for my goodies TODAY 4/27/10
total before coupons was 29.73 ...... I PAYED 4.22
NOTE: IF YOU NEED HELP IN LOCATING A STORE THAT DOUBLES COUPONS IN YOUR AREA THIS SITE LIST THEM BY STATE.
http://couponing.about.com/od/storesthatdoublecoupons/Grocery_Stores_That_Double_Coupons_by_State.htm
If you missed this sundays paper you may be able to find them on these sites.
www.coolsavings.com
www.redplum.com
www.smartsource.com
www.couponmom.com
www.coupon.com